About Us
At Pure Resonance Audio, we create premium commercial audio products that meet the highest of expectations. Building on our history of exciting products like the SD4 SuperDispersion ceiling speaker array and the VCA8 vector ceiling speaker array, Pure Resonance Audio is continuing to design and produce innovative audio products that will meet the ever-changing needs of our customers.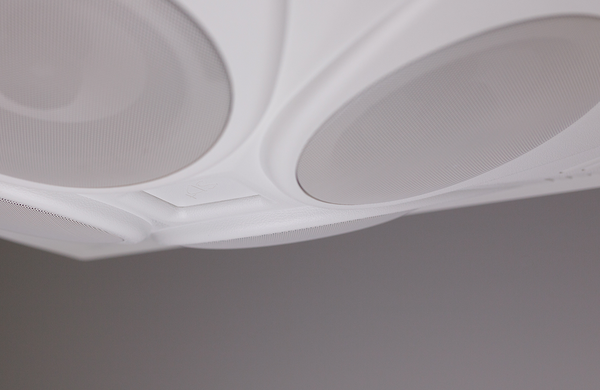 Our History
Starting in 1988, we developed a patented design known as the SuperDispersion® Ceiling Speaker. The key to these designs is very fast transient response aluminum-woofer drivers that are very powerful and stable. Working in unison, these drivers produce a clean powerful dynamic sound. This omnidirectional ceiling speaker that drops into 2x2 ceiling tile grids has been used in thousands of locations worldwide and has been especially successful in classrooms, office spaces, conference rooms, retail stores, restaurants, and sound masking systems.
Building on the success of this product line, we have continued to build and produce innovative commercial audio products that stand out in the audio industry.
Our Commitment
Pure Resonance Audio strives to provide our customers with practical, long-lasting, cost-effective audio solutions. Our sales staff of trained audio professionals is always available for consultation and to help them make the right decision about which equipment will best fit their needs.
Our staff's skills range from top quality studio recording to electrical engineering. We pride ourselves on our staff's training and practicality. Each of our audio engineers has not only a few years experience in the industry but a lifetime. From musicians to engineers and product designers, our staff lives audio and we do our best to keep up with the constantly expanding library of knowledge in sound & sound equipment.
Our Staff
Shawn Holden
Product Line Manager
Robin Smith
Marketing Manager
Andrew McPherson
Sales Representative
Travis Reed
Sales Support Specialist
Michael Neher
Business Development Specialist